紹介
♥ ♥ I love magical Girls! ♥ ♥


I am a moonie and a fuyoshi, yes!






So I want to collect cute and strong figures of girls and all their Weapons and Henshin-Items! I just recently got into the passion of collecting figures; before that I were just very curious, following news about up-comming Sailor Moon figures as if that would be stuff that everybody else could buy except me, even I really loved it. Thats said I have always been a collector; of beautiful and old books, of artbooks and I recently started collecting BL-Doujinshi; I also own a decent collection of CDs, mostly OSTs. Throughout the years I've got some figures as birthdaypresents from my dearest friend Tekuu, but when I saw the Banpresto figure of Sailor Moon I've fallen in love. I didn't cared for her "low-quality"; for me she were perfect and I still own her, holding her close like the first day in Paris in 2015 were I brought her. But it was in 2016, at the Japan Expo in Paris, that I really jumped into the hobby with buying what I always dreamed of THE PROPLICA!




And here I am: drowning in Pre-orders, checking Mandarake more then twice a day, just as AmiAmi, on the hunt of figures of my favourite characters ♥ AND HENSHIN ITEMS! Those has always been my weakness, since I am really into cute and sparkly and PINK stuff - and into girls kicking butts and androgynous boys with long

black

hair, oh yeah! And I have a terrible weakness for the antagonists. Their grin make me want to fall on my knees haha ♥ I am really, really weak for them, cant to anything against it hehe





Chibimoon is my favourite I AM SO MUCH INTO THIS CUTE PINK PRINCESS she has been my favourite since I was 6 and I still love her soooo much. She may be a little spoiled brat but I love her for that.




Buuuuuuuuuuut I also looooove and adore Sailor Moon and their precious relationship!

I am a supporter of all Sailor Moon-Variations; I can see something loveable in every version, so please no hate ♥






But I also like BL and Yaoi. Damn I do. I am into cutest fluff, but also the angsties angst

and sometimes into the hardest porn

. KawoShin is my OTP! I collect every douji I can find of them ;w; their sweet love story breaks my heart

and it breaks my heart that people call them just friends, like lol what

. I am looking forward to the next installment of the NGE universe and hope the best for them. Even if I really adore Kaworu I also like Shinji very much; I sympathize with him and his troubled mind and just like Kaworu I wish for his happiness.





CURRENTLY SUPER OBSESSED WITH AKUTAGAWA (and Bungo Stray Dogs in general) my pretty emo child who deserves happiness ;w; (and to punch Dazai a lot)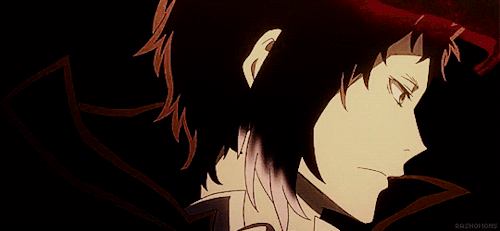 I kinda ship him (a lot) with Dazai since I am a sucker for angst and onesided love hehe... and also with Atsushii~ I try to collect a much doujinshi as I can to these shippins - and soukoku <3


ショー
Sailor Moon, NGE, Smile Precure, Heartcatch Precure, PMMM... Mahou Shoujo in general...
本
... but I like reading more ♥! I own tons of classics, like The Picture of Dorian Gray, Phantom of the Opera, Frankenstein and all books by Alexandre Dumas ♥
ゲーム
Horror Games; Fatal Frame (II, IV = ♥ ♥ ♥), Resident Evil, Outlast, Soma... but also Zelda, Pokémon AND UNDERTALE!
音楽
Movie/Game/Anime-OSTs, Classics, Ludovico Einaudi, Nightwish, Within Temptation...
コンピュータ
I own a Lenovo Yoga and a stationary computer